Posted by: wildcat17
PowerMac G3 MakeOver LOOK! -
10/03/09
05:05 AM
Hey guys I recently did my first Mod. I was given two macs last year a B&W G3 and Grey G4. I decided to transform the G3 into something more flashy. My Digital Cam suffered major damage :-X So I didn't take any pics in the modding stage but here are some shots from my cell. Enjoy
Pre Mod: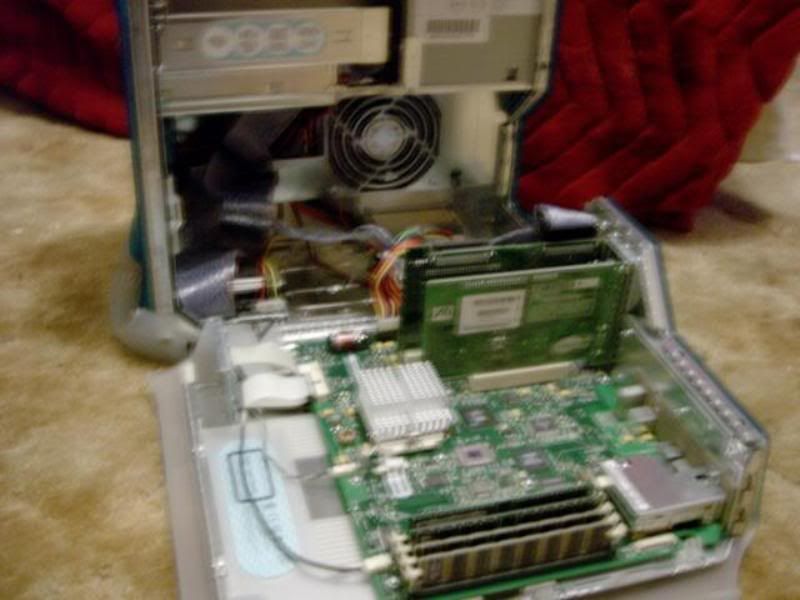 The Results: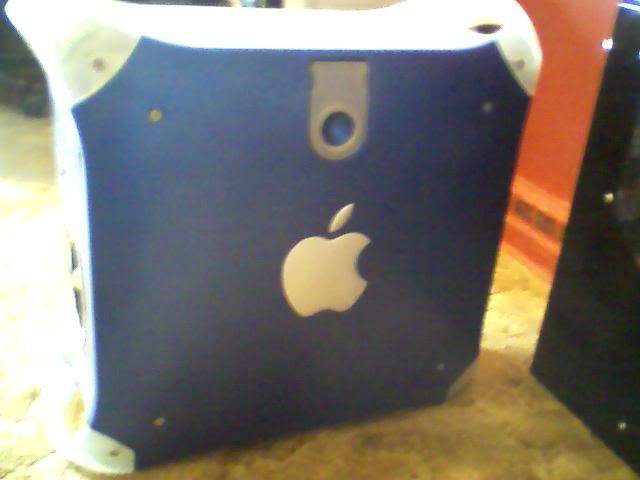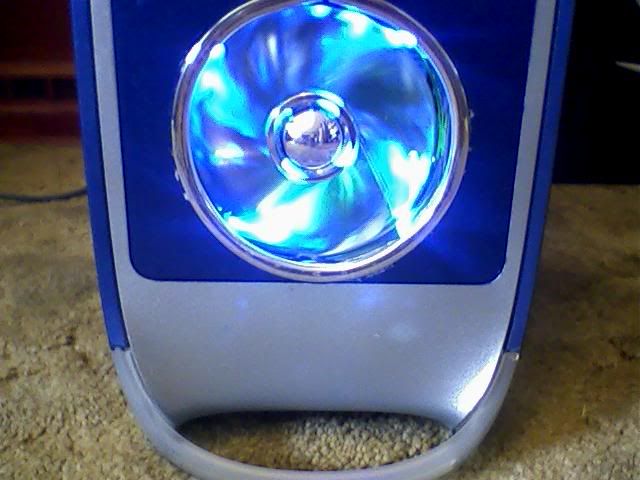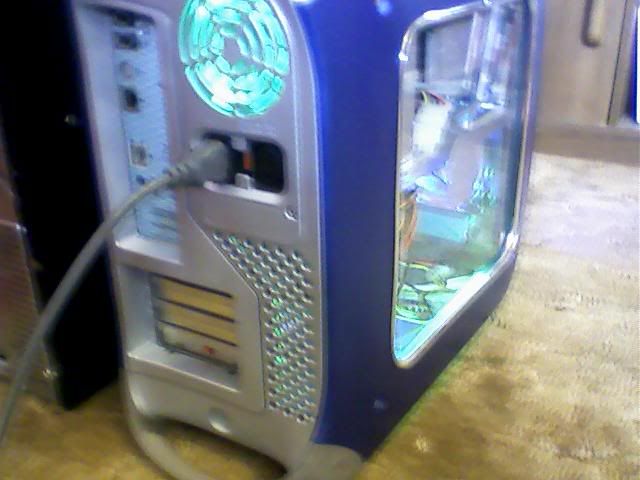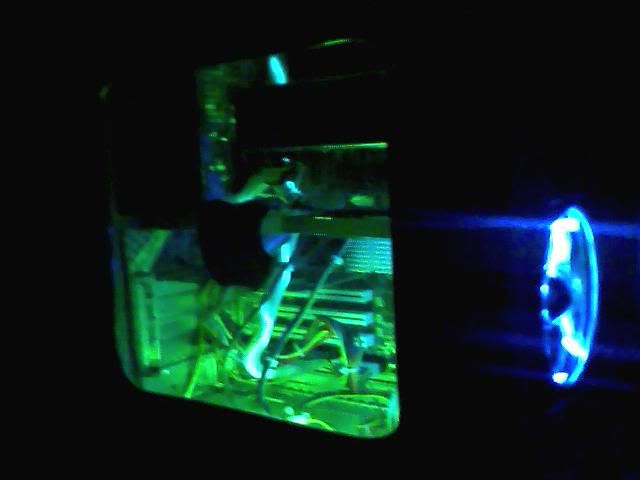 Mod cost more than expected, multiple set backs. Took course over a month. Steel casing was problematic broke several saw blades cutting out pieces for new fan and side window. Decided to use a plasma cutter instead.
Painting required many coats, had to be redone more than once. Its not my greatest strength ha.
Many of the Alen Screws stripped, so I replaced them all with Philips head machined screws.
It all came out in the end and therefor I am satisfied.
Mac specs are all original other than a larger harddrive, and some additional RAM. Running Mac OSX 10.4 Tiger.
Supplies:
1 AeroCool XtremeTurbine-Silver 120mm Case Fan ($13.99)
1 LOGISYS Computer LT400GN 80mm Green LED Case Fan ($4.29)
1 LOGISYS Computer LNSGN 12" Neon Green LED Light ($7.99)
-Courtesy of
http://www.neweggg.com
12 x 12 1/8" thick cast acrylic sheet ($9.99)
6ft. 1/4 wide U-channel molding ($3.99)
3M Scotch Clear Mounting Tape #4010 ($5.95)
24 x 12 Sheet Brushed Chrome Vinyl Film ($9.99)
-Courtesy
http://www.mnpctech.com
2 Cans of Blue Dupli-Color Metal Specks (Approx. ($10 a piece)
1 Can of Silver Dupli-Color Metal Specks
(Approx ($10)
3 Cans White Gloss Primer (Approx. $4 a piece)
2 Cans Clear Gloss Top Coat (Approx $4 a piece)
10 Sheets 1200 Grain Sandpaper
Chrome Edge Trim (15' Package) ($10.99)
-Coutesy Autozone and AceHardware
Tools:
Electric Drill/drill bits: drill new fan holes
Metric Alan Wrenches: for Plastic covers
Electric Jigsaw: cut acrylic and outer window
AirPowered Jigsaw: cut steel case
Philips Screw Drivers: internal screws
Plasma Cutter: more efficient to cut steel case
Scissors/razor: cut vinyl film
and of course my Trusty Dremel!: make some final cuts and incisions
Comments appreciated
,Thanks