Posted by: downlinx
project bad apple!!!! -
08/12/08
12:30 PM
well, i just inhereted 2 B&W g3 cases from my father inlaw and now i guess im going to finally mod a mac, i have modded many pc's and just got my first mac and now its time to slice and dice. But this will not be your ordinary apple mod, i know i know you will hate me but this will be modding the mac to fit a pc and to bastardize the g3 computer.
here is what the computer looks like now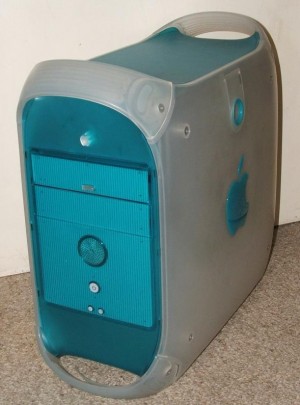 and here is what the computer will look like when i am done(but this is only in beta format, its still in sloppy format).