Posted by: Biggerfoot
Resolution Time Again -
01/02/13
12:31 AM
Well, it is that time of year ago, at least for me.
My resolution is to add much more cardio to my exercises. My goal is to add 15 more minutes a day to my treadmill time...jogging 15 minutes on my workout days and 45 minutes three other days.
I normally workout three days a week and always planned on using my old treadmill on days off. My very old treadmill pretty much had it. I ended up replacing it a couple of weeks ago with a much better one.
My problem with treadmills are they are so boring! I have mine in front of a window in my fitness room and have a tv off to the side. To help things out, I just added a shelf and now can watch TV via my iPad.
After two days...so far so good!
The $5 treadmill iPad holder: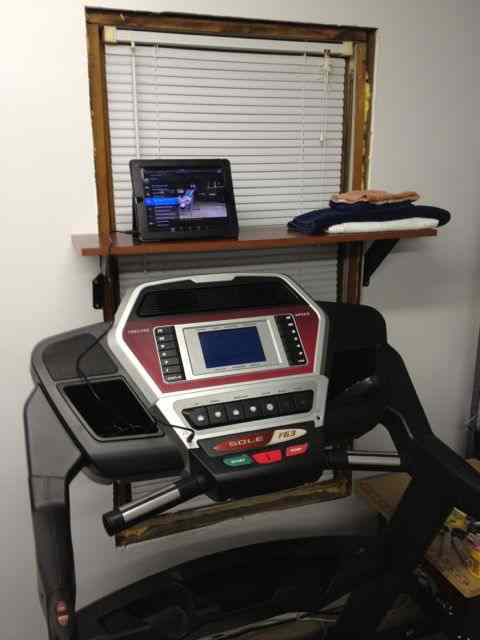 Part of my crowded fitness room (the treadmill does fold up):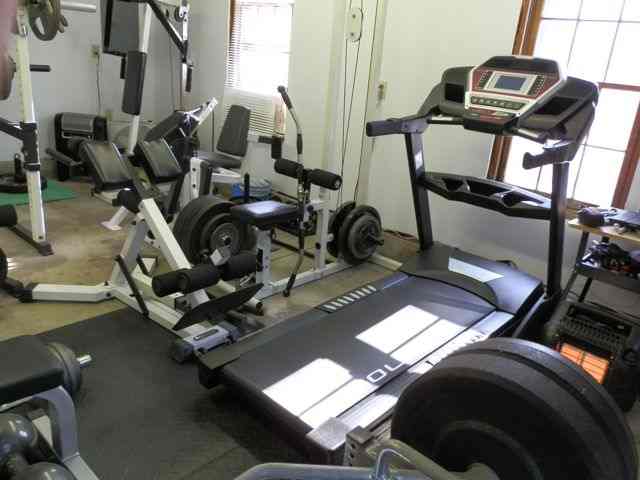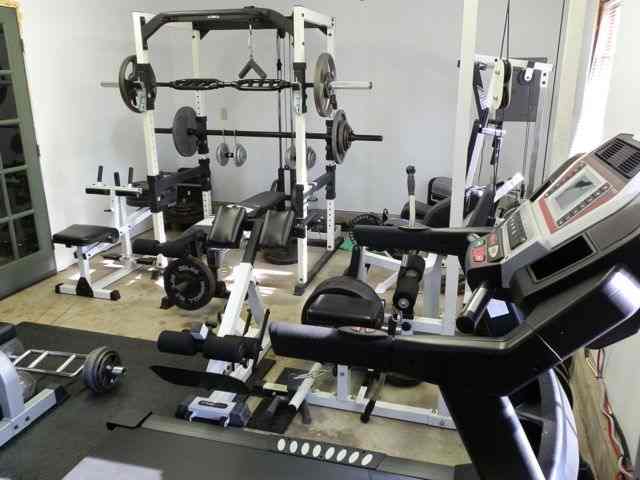 I still do some strongman stuff: